Does double the size equal double the fun? In 2017, The Dice Tower's namesake convention is doubling the size of its convention and Boardgame Gumbo will be there!
While the Dice Tower itself started in 2003, with Tom Vasel's podcast and a veritable empire of podcasts on the network and a huge following on Youtube, the convention itself is the younger sibling. Begun in 2012, the convention has grown each year and is now housed in the Caribe Royal Resort right on the doorstep to Walt Disney World.
We've been scouring the podcasts and Twitter feeds to bring you the games and events that have us "chomping at the bits" to attend. Here is a map of the vendor hall:
But you want more than just a listing of game companies, right? Here's six companies that have new games we are itching to demo at Dice Tower Con:
First up on the list is Stronghold Games (note: I will be one of the "Knights of the Stronghold" demo team from Wednesday to Saturday, so come on by, say hello, and play a game!) Stronghold had a banner year with the hot selling Terraforming Mars and Great Western Trail, just to name two. Can Stronghold top that in 2017 with any of these titles? (All should be for sale at the booth if you go early).
First up is Fields of Green, a co-published game with Artipia Games. Stephen says this is a reworking with a new theme of the original game of Among the Stars, a well known favorite of Dice Tower fans. I saw an interview by the BGG crew at Essen 2016 where the designer said it's not just a retheme, but stands in its own through the engine building system. The art looks great, and I like the fact that it supposedly plays in only 30-45 minutes. Like Kanagawa or other games of that weight, that's a good play time to start a game night while waiting for other people to arrive;
Get The Cheese! is a new American release from famed designer Hisashi Miyashi of Trains and Yokohama fame, that looks family friendly with easy play and a 15 minute stated playtime. It's a quick playing card game (think Fuji Flush or No Thanks!) with some fun art and strategy;
Frogriders, is a 2017 tactical family game that Mina from Mina's Fresh Cardboard has been posting incredible pictures (and raving about the game). Check out Man v Meeple for an awesome review and how to; and
Last but not least is Not Alone, a super fun, tense one-versus-many humans invading the alien planet game. This one I have played twice already, and I really love it. Imagine if they could squeeze all the tension and cat & mouse games from Fury of Dracula in a game lasting about thirty minutes, and that's a close approximation of the thrills we have had in playing Not Alone at Gumbo Game Night.
There is even a rumor that there will be demos of Geoff Englestein's newest real time game, Pit Crew, as well as Stronghold's American release of Cottage Garden. Come by the booth and play!
Next up is Bezier Games. The makers of One Night Ultimate Werewolf and Suburbia have a few games on the must check out list. First up, fans like me of Castles of Mad King Ludwig are dying to demo the newest expansion, The Palace of Mad King Ludwig.
I do not believe it will be for sale at the booth (the website says Gen Con release) but it should be there for play. One of the complaints of CoMKL was that each player built small bits of a castle, so it was almost a solitaire game where you ran out of time before building up a big, gorgeous castle. The Palace looks like it addresses that complaint. Players will combine to build a large castle complete with a moat, which should amp up the beauty of the build and increase the player interaction.
Plus, we expect to see Werewords, Bezier's take on an Insider type game, and New York Slice a great little I-split-you-choose party game.
NORTHSTAR GAMES:
I talked to Bruce Voge, social media manager with Northstar Games (and of course, the Party Game Cast) and he is anxious to show off the new Vegas Wits & Wagers. The original is one of my favorite (mmm…check that, it is my favorite) party games.
I used to love playing Trivial Pursuit, but the game itself…well, let's face it, it was the ultimate good time killer. Wits & Wagers is different. It can be played easily in teams, does not necessarily require a lot of trivia knowledge (yet still gives thrills to trivia buffs) and is an easy teach.
Vegas spices up the recipe, and I like what I have seen so far (there's video on YouTube that shows Bruce demoing the games at a "speakeasy" at Origins). In addition to betting on which team has the best answer, the odds get more favorable as the numbers increase…but you bust if your bet is on a number that is higher than the actual winner. Plus the board is separated into red and black sides, so if you aren't feeling lucky, just bet on red or black for a 1:1 return.
Bruce says it is coming to Kickstarter on August 19, 2017, and there is a rock solid looking neoprene playmat that will be included, so keep an eye out for that.
I had a great visit with the folks at Renegade at Pax South 2017 in San Antonio. Clank! was being talked about everywhere (still is with the new expansion here in LA), and you could tell they were excited about the successful year. Now, Renegade has a few more games that are getting some buzz.
First up is Sentient, a 2017 release by J. Alex Kevern (World's Fair 1893), a dice manipulation game with simple mechanics. The science fiction theme, easy entry, and gorgeous artwork has me excited to demo the game.
Also, I want to get a close look at Flatline, the 2016 Kane Klenko follow up to Fuse. I've seen people on Twitter talk about playing it over and over trying to defuse the bomb, and I'd love to give it a try.
But, the game I am really hoping will be ready for playtesting (or even sales) is Renegade's production of Raiders of the North Sea. Euro players have had this on the table for a while, and it's nominated for the Spiel in Germany. But, the game has not had a wide distribution and has not been sold in America yet as far as I know.
I talked to Sara with Renegade who said it won't be for sale but that there should be copies in the Con library. Let's see what the buzz is about.

FORMAL FERRET GAMES:
Gil Hova has a couple of games to show us at his booth this year. If you are a fan of The Networks, my guess is that you will be stopping by his booth (like I will) for a demo of The Networks: Executives, his expansion for this fun card based take on running your own television network. Ever been ticked off when your favorite program got axed despite good ratings? Do you think you can "program the network better"? That's what The Networks is all about, and The Executives will add more cards and a couple of unique twists. Can't wait to try it.
But, I am also hearing that Wordsy may be available for testing or purchase. He sold out at Origins, so this is a hot item. I've played it a dozen times and can vouch that it's a top word game (probably my favorite so far).
If you like word games, and haven't tried Gil's take on that genre, you ought to yourself to stop by. My family loves Boggle, but boy is it restricting. Wordsy on the other hand is a wide open word building game with very little limits and a lot of tension. Do you go for the big score, or try to get the bonus of finishing first? Check it out at his booth.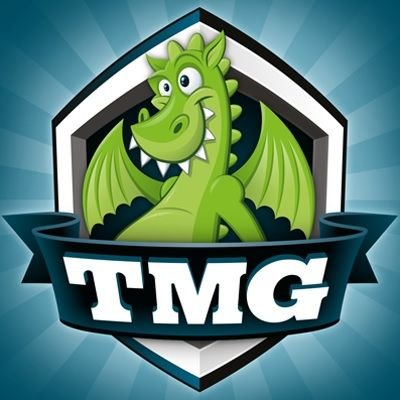 TASTY MINSTREL GAMES:
I talked with Lance Myxter, social media man for TMG, who says that they will be demoing Crusaders: Thy Will Be Done at their booth.
The game was designed by Seth Jaffe, and was originally going to come out in retail format only. But, with enough interest out there for the game, TMG decided to "deluxify" the release through Kickstarter. Anyone who has seen their recent deluxified editions will probably be happy knowing that this game will get that same treatment. I know it plays from 2-4 players and plays in under an hour, but there is a not a lot more about the game out there yet, so I am anxious to stop by and get a demo.
We still reaching out to other publishers, and if we get any news, we'll update the blog. If you are at Dice Tower Con this year, make sure you send me a tweet or stop by the Stronghold booth. I'm looking forward to playing some great games and meeting lots of boardgame fans.
Until next time, Laissez les bon temps rouler!
— B.J.